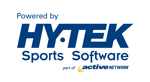 10/02-Meet Info Posted for Starfish Fall Spook-Tacular
09/26-Meet Info Posted for Trick or Treat
08/22 - Info for Fall Officials Clinic at Shenendehowa Aquatic Center on Officials Page


Notice of AD Fall Meetings of BOD & HOD with HOD Agenda


Faster & Fitter Swim Camp, Oct 8-9, SUNY Potsdam

General Chairs Report from Spring 2022 Meeting



Teams, please be aware as Short Course 2022-2023 registrations get underway that this is an excellent time to get MAAPP v2 paperwork from all Team Athletes and Parents. All AD Teams are required by USA Swimming and Adirondack Swimming policy to comply with MAAPP v2, and to notify the Safe Sport Chair, Sean Caron, of your compliance for the season. Please click here for more information on the MAAPP v2 process.